ATTENTION:
PLEASE BE ADVISED that we will no longer be mailing prizes. Prizes that were once mailed will now need to be picked up at the radio station at 2158 Avenue C., Suite 100, Bethlehem, Pa.  Winners MUST text 610.231.4049 or email [email protected] to coordinate pick up. Pickup hours will vary but are typically Wednesdays and Fridays from 3pm to 5:30pm.
Examples of prizes for pick up include Lottery tickets, Penn Pizza gift certificates, Big Woody's gift cards, Wind Creek Event Concert Tickets, etc. 
SELENA and CROCKETT | DECEMBER 11 – DECEMBER 15
5:40 – Early Bird Special: 5:40 AM: Win a 10 pack of PA Lottery scratch off tickets. Play Twinkles and Tangled, the new Scratch-Off game from the Pennsylvania Lottery with 10 top prizes of $25,000. Pick up the game and play today. Benefits Older Pennsylvanians. Every Day. Must be 18 years or older to play. Please play responsibly. The Pennsylvania Lottery again generated more than $1 billion last year for programs that benefit older Pennsylvanians.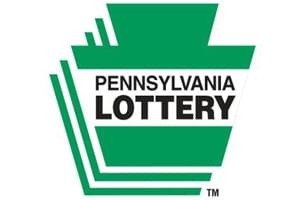 6:40 – Nearly Impossible Question: Win (1) one game of Wheels vs. Doors board gameAnd a $50 Walmart gift card.  (Play a modified version of the game on the air. Show hosts would ask questions from the game to each other or with listeners via phone-in as show content each day for a week. Or a show host and a listener. Client is flexible on the logistics with this and can be played however it best makes sense to the show's content. show hosts can read off the tally as they go. After some time, the show hosts will reveal the correct answer. Game Info: More about Wheels vs. Doors can be found HERE! Here a quick How-To-Play video: https://www.youtube.com/watch?v=OF3hesYrTD0 Can be purchased in-store  at select Walmart locations, online at Walmart.com and our DTC webstore: store.asmodee.com
AND
Win a car pass for up to 6 people to experience Lights in the Parkway.  This spectacular drive-through light display transforms more than a mile of one of Allentown's most beautiful parks, Lehigh Parkway, into a winter wonderland. Enjoy whimsical light displays and familiar characters. Visitors will experience twinkling lights and animated holidays scenes, while listening to holiday music favorites. "Lights" has become an annual tradition for many throughout the Lehigh Valley and beyond.www.lightsintheparkway.com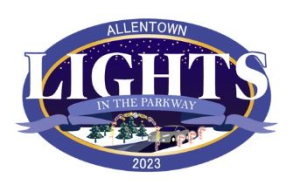 7:40 – This Day in History: Win a family-four pack of tickets to Trees of Historic Bethlehem at the Historic Bethlehem Museum. Be inspired by all that dazzles at Trees of Historic Bethlehem! Opulent, elegant, and awe-inspiring—these  Christmas trees are going all out—with gorgeous decorations assembled by the Bethlehem Garden Club and local volunteers. Visit Historic Bethlehem dot org and click on Christmas to reserve your pass and experience the magic at Trees of Historic Bethlehem: The Finer Things. And don't forget to vote on your favorite Christmas Tree!  100.7 LEV has a tree!!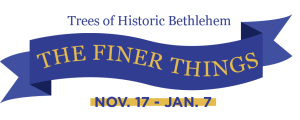 AND
In celebration of the 12 days of Christmas cookies, Win a $50 Egypt Star Bakery gift certificate.  Egypt Star Bakery is a Full Line Bakery- A staple in the Lehigh Valley for almost 90 years-offering fresh Rye and French Bread daily in the hearth oven plus they make Christmas cookies, specialty cakes, donuts, pies, and delicious Fasnacht Donuts!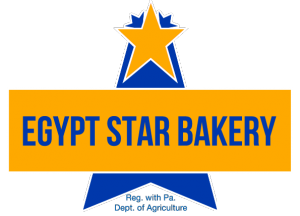 JOSH GEARS in the Afternoon | DECEMBER 11 – DECEMBER 15
Win a car pass for up to 6 people to experience Lights in the Parkway.  This spectacular drive-through light display transforms more than a mile of one of Allentown's most beautiful parks, Lehigh Parkway, into a winter wonderland. Enjoy whimsical light displays and familiar characters. Visitors will experience twinkling lights and animated holidays scenes, while listening to holiday music favorites. "Lights" has become an annual tradition for many throughout the Lehigh Valley and beyond. www.lightsintheparkway.com