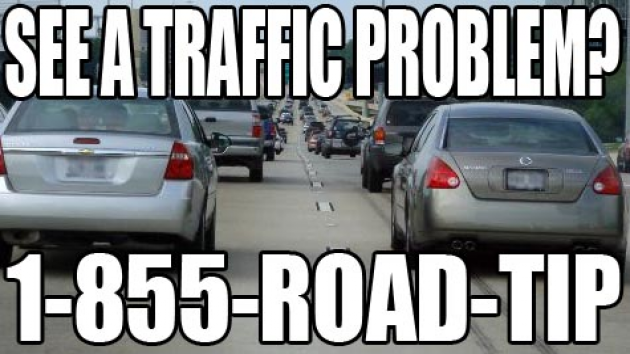 100.7 LEV wants to get you to and from work on time!  There's nothing worse than getting stuck in a traffic jam you didn't know existed.  That's why you get Right Now Traffic reports every 10 minutes!  Mornings – 5 a.m. to 8:30 a.m. and Afternoons – 3 p.m. to 6 p.m. 
If you see a traffic problem, let us know! 
Call toll-free 1-855-ROAD TIP.  That's 1-855-762-3847.
---
Things you need to know:
Pothole Hotline Allentown 610-437-8775
Pothole Hotline Bethlehem 610-865-7050
Pothole Hotline Easton (Northampton County) 610-250-1840
Pa. Pothole Hotline 1-800-FIX-ROAD
NJ Pothole no hotline, just CLICK HERE.
EMAIL for info on Rt. 22 Easton / P-Burg Bridge construction or call 855-FIX-SPAN (855-349-7726)