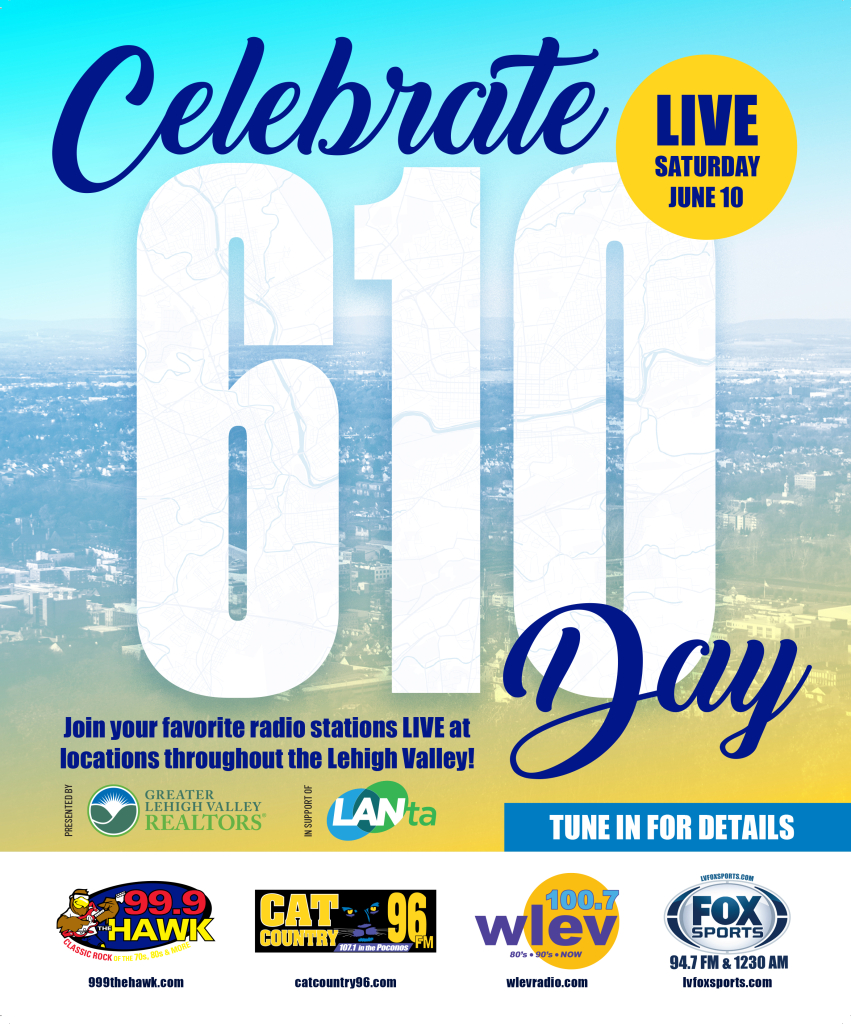 Celebrate everything that is The Lehigh Valley on 610 Day!
Live broadcasts, a Lanta Bus Tour, and giveaways!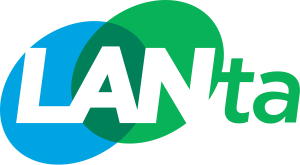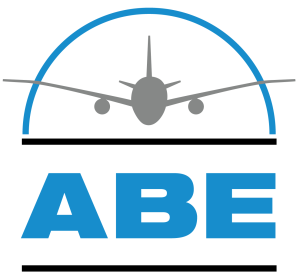 Lehigh Valley International Airport,  Next Stop: Your Next Adventure!
Win round trip airfare for 2 to any Allegiant Air Destinations from LVIA -text to win June 5 to midnight to June 10 at midnight!
---
Selena & Crockett are proud to support The Boys & Girls Club of Bethlehem!
The Boys & Girls Club of Bethlehem is excited to announce that their new Basketball Courts will be ready for 610 Day! This comes just in time for the end of the school year. However, they are still in need of your support. Your contribution can make a significant difference, and all donations are tax deductible. Please consider making a donation today to help the Boys & Girls Club provide a safe and enjoyable space for the community.

Special thanks to our friends at Unity Bank and the Greater Lehigh Valley Realtors for their contributions to the cause.
---
Lehigh Valley Businesses Celebrating Anniversaries in 2023
5 Years: 
Board and Brush, Easton
10 Years:
Let's Play Books, Emmaus
Twisted Olive, Bethlehem
Pink Heals LV, Bethlehem
15 Years:
Iron Pigs, Allentown
Eskandalo, Bethlehem
Sunlight Water and Us, Easton
20 Years:
Emmaus Farmer's Market
Robertson Insurance Group – Bethlehem/Allentown
25 Years:
Fegley's Brew Works, Bethlehem
Wegman's 25 years in Valley (Tilghman St.)
30 Years:
Julabo USA, Inc Allentown
35 Years:
Garden Gate Natural Foods Allentown
40 Years:
Musikfest, Bethlehem
50 Years:
Rentschler Chrysler Jeep Dodge Ram, Slatington
Hawk Music, Bethlehem
Lanta
55 Years:
Pavlish Beverage, Bethlehem
75 Years:
Service Electric, Bethlehem
Werung's
85 Years:
Phillips Pet, Bath
90 Years:
Banko Beverage
95 Years:
19th Street Theater, Allentown
100 Years:
Just Born, Bethlehem
Yoccos
Kaplan's Awnings, Easton
Neffs National Bank, Neffs
Hotel Bethlehem  (101)
150 Years:
St Luke's
190 Years:
Martin Guitar
200 Years:
Hellertown Post office