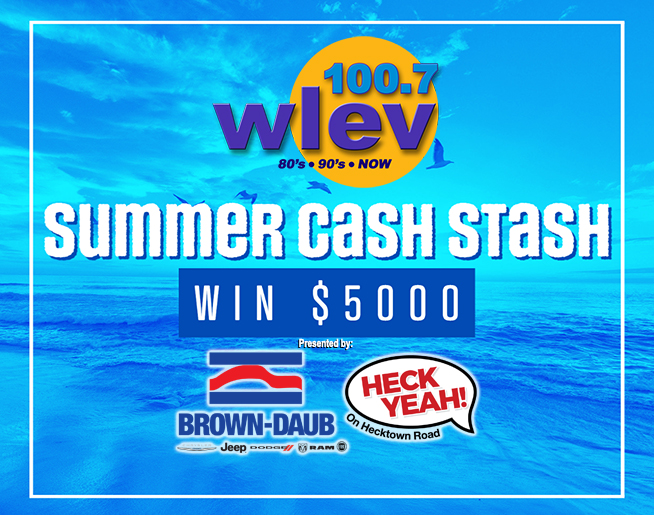 100.7 LEV and Brown Daub Chysler Jeep Dodge Ram Fiat on Hecktown Road are giving you a shot to win $5000! Use it for your summer vacation or anything you want!
Listen each weekday at 8am, 11am, and 4pm for the keyword to text to 610-720-1007 to enter!
You can also enter at any 100.7 LEV live broadcast during the month of May at Brown Daub Chrysler Jeep Dodge Ram Fiat!
May 13 – 11am-12:30pm
May 20 – 11am-12:30pm
May 26 – 11am -12:30pm
Celebrating the GRAND OPENING of their new showroom!
Contest Rules – Summer Cash Stash Contest