Presented by: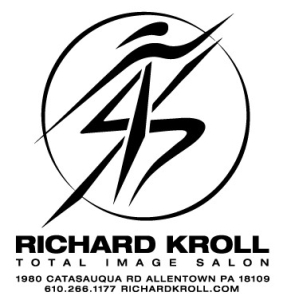 WEEKLY WINNERS: 
Jennifer Serrao – 5th Grade at Muhlenberg Elementary School 
"Thank you for impacting my life so much. I'm so happy to have you as my teacher."
Mr. Cygan – 9th-12th Catasauqua Senior High School 
Mr. Cygan is a wonderful teacher and does so well with the kids in the life skills classroom. He reaches out on his personal time if anything is a concern and also reaches out when there is good news. He is extremely patient and kind and loves teaching. My daughter has had him since 9th grade and he makes a difference in her day to day in school. I am truly thankful for this wonderful teacher.
Ms. Tina Joynes – 5th Grade at Paxonia in Easton
Great teacher. Goes above and beyond for her students and their families. She volunteers her time helping tutor students , especially helping her student that was hit by a car and left blind and with some disabilities. She's a special person.
Alesha Pretopapa – Kindergarten at St. Janes
She has four kids of her own and never runs out of patience after coming home!
Mrs. Sarah Hannick – English at Pen Argyl High School
Mrs. Hannick is such a supporter of all students. She never misses a sporting event and is proud of her Green Knights win or lose. She also helps with our student section at football games, she manages to teach her classes puts pep rallies together, blood drives and many more school events. She's the absolute best and I know everyone will agree!!
Mrs. Megan Marra – Kindergarten at Veteran Memorial Elementary School
Mrs. Marra is a kindergarten teacher within the Parkland School District. She goes above and beyond every day. Teaching kindergarten in and of itself is difficult, but she makes sure families are always well informed, sending pictures home of students in the classroom, making students feel important every day, and caring about everyone in her classroom. She has endless empathy and patience. My son comes home every day with wonderful stories of activities they have completed in the class.
Ms. Mullen – 6th Grade Math at Memorial Elementary School
Ms. Mullen is very helpful and kind , even on a bad day she's still an amazing .
Jada Whiteman – 2nd and 3rd Grade Physical Education at Steckel Elementary
Jada is my daughter who always is trying to help the school with items that help the kids to enjoy physical education class.
Brent Trinkle – 2nd Grade at Perkiomen Valley South Elementary
Brent is a not only a wonderful teacher, but an amazing person. The children love him, and he is dedicated to his job and making sure the children not only understand what they are learning, but are having fun while doing it!
Mrs. Theresa Vogel – 2nd Grade at Whitehall Coplay/Steckel 
She reaches out to me when my son is having bad days and good days. She truly cares about his learning and behavioral health. She is willing to work with us no matter the problem (school or personality/behavior).
Toni Picerno – 4th – 6th Grade at Lehigh Valley Academy 
She is a very dedicated hard working teacher who knows how to relate to the kids. She loves her job and deserves to take care of herself like she does others.
Kimberly Graham – 1st Grade at Ramos Elementary School
She is loving and kind to her students and she communicates with the parents. I love that she is my child's teacher this year!
Miss Mary Beth Kish – 5th Grade at Sheridan Elementary School
Miss Kish is a tough but fair and very loving teacher. This is second year teaching my daughter. She goes above and beyond everyday to make sure her students get the very best education possible and makes learning fun. She is truly amazing in everything she does. She truly cares about her kids and wants to see them succeed in everything they do.
Shawn Storm – 7th Grade English at Strayer Middle School
Mr. Storm is probably the best teacher you could get. He is very understanding and always wants to know you and how you're doing as an individual. If he feels or notices something wrong he will want to check up on you. He tells us so many interesting stories and knows how to make class interesting. I'm glad Mr. Storm is my teacher.
Mike Sames – 5th Grade Teacher at Calypso Middle School
He is an amazing teacher, helpful with his students while also family oriented! Loves to help and amazing with his neurodivergent students!
Erica Brodhead – Kindergarten Teacher at Lower Nazareth Elementary School 
She is an angel on earth. Even with my son being in 1st grade she supports him and our whole family. When I was out on surgery over Valentine's Day she had the whole class make me hearts and a basket filled with flowers, gift cards, and a teddy bear. My son has learned valuable lessons from her that he will take with him for the rest of his life. Being around her makes you want to be a better person. Her personality & happiness is contagious. She deserves the absolute world.
Janell Hess – Spanish Teacher at Emmaus High School
Jessica Brans – 1st Grade Teacher at Cetronia Elementary School
Mrs. Brans is a kind and caring teacher. She goes the extra mile for all of her students whenever she can. She puts extra outside time and effort to support all of her students.